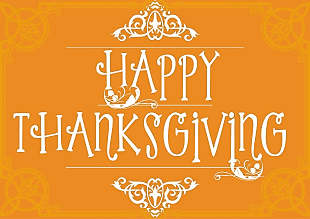 Thanksgiving is a time of gratitude but this holiday can be difficult for anyone struggling with early recovery, an illness, or dealing with loss.  We hope you will reach out to LCL; we can offer you support. While the LCL office will be closed, our 24-hour hotline is always open and available to you. Our counseling partner, Sand Creek EAP, provides counselors to speak with you anytime, day or night. You may call Sand Creek direct at 651-430-3383 or 1-888-243-5744 – when they ask the name of your employer, say you were referred by LCL.  If you call the LCL office while we're closed, there will be prompts to direct you to Sand Creek.
According to the proverb, absence makes the heart grow fonder. While the jury may still be out on whether that is true, one thing that is for certain is that 2020 has given us plenty of opportunities to test the assertion!
It would be easy to belabor the challenges with which this year has presented us. Obviously, Thanksgiving Day will be different this year. Much of the hustle and bustle associated with the holiday will either be turned down a bit or perhaps even absent this year. Some of us have lost loved ones this year, tinting our holiday with grief. For others, their financial situations have substantially changed this year, casting a shadow over the holiday. My point is that we need only look around to find reasons why Thanksgiving just won't be the same this year.
Gratitude, the root of Thanksgiving, isn't something that we should express only when things are going well for us. Instead, choosing to recognize things for which we are grateful and to express that gratitude is a cornerstone of building resilience. It doesn't take much time out of our days, perhaps only a few minutes of reflection and writing in a gratitude journal. Yet the benefits are beyond proportion to the effort. People who embrace simple gratitude practices enjoy health benefits such as lowered blood pressure and lowered anxiety levels, and mental health benefits such as improved perspective, greater resilience, and less depression.
What our moms and grandmothers told us holds true–count your blessings every day. Thanksgiving shouldn't just be for a day in November.