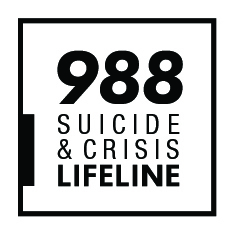 988 is now active across the United States.  This new, shorter phone number will make it easier for people to remember and access mental health crisis services.  1-800-237-TALK (8255) will continue to function indefinitely.
There is help; there is hope.
Just Ask: How We Must Stop Minding Our Own Business in the Legal World
LCL is honored to make this important video, Just Ask: How We Must Stop Minding Our Own Business in the Legal World, available to Minnesota legal professionals. This video begins with a warning that it may be traumatic and very difficult to watch. Produced by the Texas Lawyer Assistance Program (LAP) with assistance from the Pennsylvania LAP, this powerful video speaks to the problems of depression, anxiety, and suicidality in the legal profession and provides us with essential information about how to get help for oneself, colleagues, or family members.  The film includes personal stories from lawyers on how suicide and depression touched their lives and provides concrete ways to help colleagues or loved ones who may be struggling with suicidal thoughts.  It emphasizes the importance of having a conversation with a person of concern, overviews resources, and emphasizes the importance of getting help.
Lawyers are consistently near or at the top of the list of professions with the highest suicide rates. After cancer and heart disease, suicide is the third most common cause of death among attorneys. Research indicates that lawyers are also the "most depressed" of 105 surveyed professions. Despite these facts, too few lawyers and judges are educated about depression and suicide prevention. Help us change that by watching this video and making a commitment to reach out when you are concerned. LCL can help.