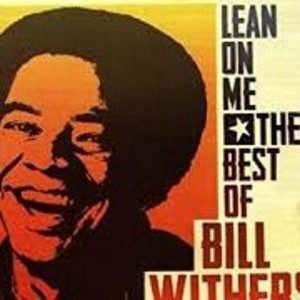 We all know a familiar version of this iconic 1972 Bill Withers hit. Maybe it's the voice of Bill Withers himself, one of the many cover versions, or, if you're lucky, the dulcet tones of Judge Donovan Frank, keynote speaker at LCL's June 2 Stepping Up for Well-Being breakfast.
Judge Frank began his remarks with a song:
Sometimes in our lives,
We all have pain,
We all have sorrow,
But, if we are wise,
We know that there's always tomorrow.
Lean on me,
When you're not strong,
And I'll be your friend,
I'll help you carry on,
For, it won't be long
Till we're each gonna need,
Someone to lean on.
After an enthusiastic round of applause, Judge Frank proceeded to detail the ways in which members of our profession may, should, and must be able to lean on each other for support. He commended those who are involved in LCL and who stepped up to support the event, and are working to make it ok to seek help, to get well, and to be well. He noted that "the legal profession and the justice system as participants are on the front line to the greatest stressors in our society. Consequently, self-care and access to help is critical to serving clients and managing the impact on each of us."
He called out stigma, clearly identified in earlier research on impairment in our profession, as the reason for reluctance to seek the help that supports us in being our best. As a community we have an opportunity and an obligation to reach out to each other, to offer and ask for support and to continually look for the one small step we can take to move our profession forward, to reduce that stigma. He personally challenged stigma by noting that his own recovery and LCL both began 46 years ago.
Rolling Stone called Lean On Me "a celebratory rallying cry of togetherness and resilience in times of trouble." That's the story of LCL: coming together and offering support and resilience in times of trouble.
For 46 years, LCL has reminded the profession to Lean on Me.