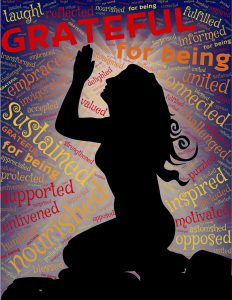 "All politics is local" is a phrase often associated with the late Thomas "Tip" O'Neill, a former member of Congress from Massachusetts and Speaker of the House. As we move into our second consecutive pandemic holiday season, uncertainty may overwhelm our ability to look to the future with hope. In challenging times, an effective resilience strategy is to focus on the people and things in our lives for which we are grateful. Whether "all politics is local" holds is debatable, but without question, gratitude begins locally.
Many are familiar with recovery principles advocating focusing on what we can control and letting go of what we cannot. Frankly, a lot is going on that we can't control. Focusing on our closest relationships—our families, friends, and colleagues—may help us prioritize what is truly important in our lives, that for which we are grateful.
The Thanksgiving holiday provides us with an opportunity to say out loud what we feel every day in our hearts—sincere gratitude–for the support of the legal profession, our donors, volunteers, clients, partners, and families. Thank you all.