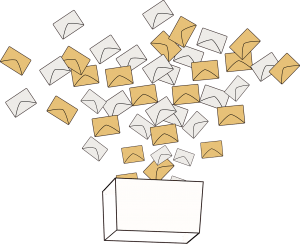 The marathon has ended. Some of us ran the entire route, others a 5K, and some cheered from the sidelines. However you were involved, feelings can be strong in these first days. On top of that, our profession has been and will be on the front lines of ensuring the process works as it should, and we will continue to feel the impact of polarization because our profession must be involved. And of course, some results will not be final for days and even weeks. See LCL's Post-Election Self Care guide here.
This is a good time to think about detaching from a constant barrage of social media posts, news, and analysis that can only heighten anxiety. If you are a leader in your organization, a parent, or play another role where people watch what you do, pay special attention to the impact you may have. These times may provide additional opportunities to model integrity and that opportunity can reduce our stress because it provides a purpose.
Self-care has become acceptable in larger society and in the legal profession well-being movement. It is necessary, not an indulgence. It's necessary for self-preservation and to do our best work. While self-care can reduce our risk, it does not fully erase stress and anxiety and we can even be more stressed if we feel were failing at self-care. When issues arise, it's not your fault for not engaging in well-being, well-enough. LCL is here to help during the tough times with counseling and other support. Call us. We'll help.